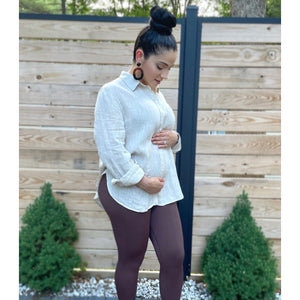 FIT PREGNANCY 8 WEEK PROGRAM 
This workout program was created to help you continue to workout during pregnancy. 
What's included:
- 4 Workouts a Week!
- Frequently Pregnancy Asked Questions
- Glutes Activation
- Stretching In Pregnancy
- Workouts Through Trimesters
- The importance of Kegel Exercises
- Nutrition
- Unlimited emails with me!
- 8 Week Program to follow with written explanations and pictures of all exercises 
- Workout routine for the entire week!
- Works your entire body 
- Cardio
- Access to a private exercises library where you can see video demonstration for all exercises 
- You can do this program anywhere! (Home or Gym)
What's Needed:
- Exercise Mat
- Set of dumbbells (or Bodyweight!)
- Resistance bands