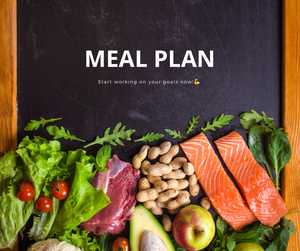 Hi lovely! I'm here to help you with your nutrition. I personally know how hard it is to choose the right foods to help you reach your goals to either lose body fat or build lean muscles.
I'm going to be your coach and be right by your side so you can get healthy and be the best version of yourself. 
The decision to start your transformation is in your hands and it will be my pleasure to help you! Are You Ready?
Nutrition & exercise are key to seeing long-term success. I included a 7 Day FREE trial to my App. 
After purchase you will be receiving an email from me with a questionnaire to start working on your meal plan.